AP Summer Assignment
Students enrolled in AP Psychology are expected to complete one of the following assignments. It is recommended that students complete the work prior to the beginning of AP Psychology to attain the most benefit. These assignments are intended to provide students with some of the prerequisite knowledge on mental health issues and perspectives necessary for them to be successful in AP Psychology. Due dates are September 26th 2014 for ALL students enrolled in the fall semester and spring semester students should have the assignments completed by February 17th, 2015. Questions may be referred to our email at cvolkmar@wcpss.net or edegermanjian@wcpss.net or asaye@wcpss.net or athorpe@wcpss.net.
Assignment one- typed or handwritten

Read one of the following books and write a brief critique about the material covered in your reading. The critique should be approximately two to three double spaced typed pages. It may help to look at online book reviews and stores before selecting your book. Please be aware that these titles have serious and mature themes. The assignment is the equivalent of a test grade.
Your choices are as follows:
1. Forty Studies that changed Psychology: Explorations into the History of Psychological Research – Roger Hock
2. The Man Who Mistook His Wife for a Hat – Oliver Sachs
3. Phineas Gage – John Fleischman
4. Flowers for Algernon – Daniel Keyes
5. Darkness Visible: A Memoir of Madness – William Styron

Assignment two- handwritten

Please read and answer the following questions using your own.
The Approaches of Psychologists:
Use the following websites to completely answer the questions below in two to three sentences answers:
www.psychologymatters.org/glossary.html
and
www.appsychology.com
-Use the tab "Want to score a 5?"
-Choose "Trippy Text" and then
-select a psychological perspective on this page.
1. What is psychology?
2. What do psychologists do?
3. Who is Wilhelm Wundt and what is introspection? Make sure you incorporate the term "structuralism" in your answer.
4. Who is William James and what is functionalism?
BEHAVIORAL CONTRIBUTIONS
5. How does the behavioral approach describe how one's behavior will be?
6. With what are behaviorists most primarily concerned?
7. How do the social learning theorists explain how one behaves?
PSYCHOANALYTIC APPROACHES
8. Who is Sigmund Freud and what is his theory of why people behave the way that they do?
9. What is the psychoanalytic theory?
10. Who are the neo‐Freudians and what did they believe?
THE HUMANISTIC REVOLT
11. What does a humanist believe about behavior?
12. Who is Carl Rogers and what did he believe?
13. Who is Abraham Maslow and how does he think about behavior?
COGNITIVE APPROACHES
14. What is the Gestalt School of Psychology and what does it focus on behaviorally?
15. What is Cognitive psychology? Use Albert Ellis in your description.
16. What do cognitive psychologists do?
BIOLOGICAL PERSPECTIVE
17. What is the biological perspective?
18. What is an eclectic approach?
For this assignment also include: You will not find the answers to this on the websites. You have to use what you have done ALREADY to answer it! Ready ….here is the question:
Your psychology teacher comes into the classroom and they are doing cartwheels and singing the theme to the movie Superman. Explain their behavior through the eyes of the following perspectives. Write two to three sentences for each question.
1. A structural psychologist
2. A psychodynamic psychologist
3. A humanistic psychologist
4. A biological psychologist
5. A cognitive psychologist
Powered by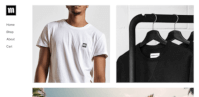 Create your own unique website with customizable templates.