Sample Flipped Lesson
In this lesson here I enlisted the help of Rochelle Burden and Sarah Cutler, math teachers at Panther Creek HS & 2014 graduates of NCSU, to create this flipped lesson for my AP Psychology class. Ms. Burden and I to this video and combined my AP Psychology class and her Intro to College Math class and had them do research and create a video presentation to share their findings. #crosscurricularplanning
tutorial
This is a tutorial I created on how to use Voicethread for my combined Academic and Honors World History Class. I used Camtaisa to create it.
Everyday used apps during my first two years
-EDMODO
-GOOGLE DRIVE
-TWITTER
-REMIND
-QUIZLET
-DROPITTO.ME
-I-NIGMA


Powered by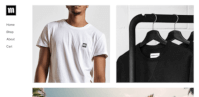 Create your own unique website with customizable templates.