Unit 1- Introduction to Psychology and Research Methods
Objectives
​Define psychology and trace its historical development.
Briefly describe the different perspectives from which psychologists examine behavior and mental processes.
Identify some of the professional and research interests of psychologists.
Identify and explain the big issues in psychology.
Describe the scientific method and the scientific attitude that facilitate the development of psychological theories.
Describe four methods psychologists use to observe and describe behavior systematically.
Discuss why correlations enable prediction but do not provide an explanation.
Describe the nature and advantages of experimentation and identify the elements of an experiment.
Discuss the ethics of experimentation and how psychologists' values influence their work.
Explain the problems of bias on rational thought.
​
History of Psychology Overview
Psychology's historical development and current activities lead us to define the field as the science of behavior and mental processes. This introduction discusses the development of psychology and the range of behaviors and mental processes being investigated by psychologists in each of the various specialty areas. In addition, it describes the six major perspectives from which psychologists work. This is followed by a description of three major issues that cut across psychology, including the stability of our traits, the rationality of our thoughts and actions, and the relative contributions of biology and experience to intelligence, personality, and behavior. It then provides an overview of the diverse sub-fields in which psychologists conduct research and provide professional services.
Research Methods Overview
The Methods of Study section explains the limits of intuition and common sense in reasoning about behavior and mental processes. To counteract our human tendency toward faulty reasoning, psychologists adopt a scientific attitude that is based on healthy skepticism, open-minded humility, and critical thinking. This section of the unit also explains how psychologists employ the research designs of description, correlation, and experimentation in order to objectively describe, predict, and explain behavior. It concludes with a discussion of several questions people often ask of psychology, including why animal research is relevant, whether laboratory experiments are ethical, whether behavior varies with gender, and whether psychology's principles don't have the potential for misuse. This section of the unit introduces a number of concepts that will play an important role in later units. Make sure you understand the method of experimentation, especially the importance of control conditions and the difference between independent and dependent variables.
---
Terms
Big Question: What makes psychology unique among other fields of study?

Day one survey click here
AP Terms & Questions Due 1/29
Terms

Directions: On the front of the notecard write the term. On the back complete each of the following three parts:
1. Define the term.
2. Write a logical and applicable sentence using the term.
3. Write three other words that are synonyms of the term or draw a picture that illustrates the term.



-Psychology


-Structuralism

-Functionalism
-Humanistic Psychology
-Biopsychosocial approach
-Basic Research
-Applied Research
-Counseling Psychology
-Clinical Psychology
-Psychiatry
-Hindsight Bias


-Hypothesis

-Case Study
-Survey
-False consensus effect
-Random Sample
-Correlation
-Experiment
-Double Blind procedure
-Placebo Effect
-Random Assignment
-Mode
-Mean
-Median



---

---

Questions

1. What is the definition of psychology? What two fields/areas did psychology develop from?

2. What approaches did Edward Titchener and William James create? How are they different?

3. What was Sigmund Freud's contribution to the field of psychology? How are his theories viewed today?

4. Why are theories and hypothesis important in psychology?

5.

Panther Creek High School hires you as their new consultant.

They'd like you to

create an experiment that determines the effect of study time on exam performance

.

Create an experiment that determines this.

After describing your experiment, label the IV, DV, Control Group, Experimental Group, and any confounding variables.

6. What is one advantage and one disadvantage of surveys?

7. Create an example where a naturalistic observation would be more appropriate than a case study.

8. Which of the six experimental ethics we discussed in class do you believe to be the most IMPORTANT and which do you think is the LEAST important? Why?

9. When would it be more appropriate to use a double-blind study than a single-blind study?

10. What type of data set might create a negatively skewed distribution? (You can make up an actual data stet of numbers or just generally describe what it would include.)
Awakenings Video Guide(Complete in your Google doc folder)
Waves of Psychology
perspectives of Psychology-Required
Measures of Central TENDENCY and Variation-Required
Areas of Psychology Task
Directions: Answer the following in 2-3 slides. (The questions are in no particular order) How much do psychologist make in this field? What are the different Job duties performed? Where would they work? Present a problem a client would bring to the psychologist from the field and then come up with a solution as if you were the psychologist from that field. -Clinical, Counseling, Educational, Forensic, Health, Neuro, Occupational, Sport and Exercise, and Teachers & Researchers


Extra Review Material-See edmodo for review guide
Doing some browsing online and came across these....these may have to be pulled up from a computer but might help you with your studying...I did not make these but they make for a pretty comprehensive review of material covered.


Videos worth your time
Powered by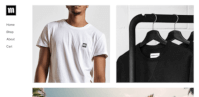 Create your own unique website with customizable templates.