UNIT 1-INTRO TO GOVERNMENT/HISTORICAL ROOTS
Reading
Read, synthesize between the two texts, and annotate.
---
Thematic Questions(Due Test Day)
1. What purpose is served by establishing formal government (especially in nation of diverse residents)?
2. ​How does democracy compare to other forms of government?
3. Evaluate the symbiotic relationship between a government and the citizens of a nation. What is expected of each party, and to what end?
4. Describe the U.S. government's standards for non-citizen residents. How and why has the issue of immigration and naturalization taken a major role in public policy discussion?
5. ​To what extent do the factors involved in foundational government and citizenship contribute to the existence of a shared "American identity"?

Goal She​et(NOT DUE)
Types of Government Comic Strip

1. Go to toondoo.com.




2. Create an account if you do not have one.

3. Select a social issue that is important to you.


4. You will create a 3 slide comic strip for each type of Government illustrating how they would solve that issue.

(Democracy, Monarchy, Dictatorship/Autocracy/Totalitarian State, Theocracy, Oligarchy)
5. Save each strip using the name of the type of government.
6. Upload each strip into a single word document resizing as necessary to fit all five into one document.
7. Once completed, save as a pdf and upload to google classroom.

Rubric

Toondoo Directions
European influences
Powered by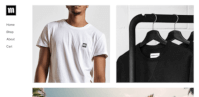 Create your own unique website with customizable templates.