Big Question: Is our brain and our mind the same thing? How does the brain function to create the "human experience?"
Unit 2 Materials
The Nervous System
The Synaptic Gap
The Candy Neuron

You will be creating a neuron made completely of candy. It is important that the each type of candy represents one part of the neuron. Follow the instructions below to ensure you create a neuron that is assembled correctly.
Task:
1. Create TWO candy neurons. Each of the neurons should include all of the parts listed below.
a. Cell body
b. Dendrites
c. Myelin sheath
d. Axon
e. Terminal Branches
2. Label and define each of the terms listed above. They should be clearly labeled and defined on your paper.
3. Create a scenario that involves both a sensory and motor neuron. The scenario can be a sentence or two. You should include the direction of the neuron on your poster.
Example: When you finger touches a flame a sensory neuron is being sent to your brain. Your brain then sends a motor neuron to your muscle telling it to pull away from the
flame. You would then draw arrows in the appropriate directions of the neurons.

The brain song/rap

With a partner or in small groups (no greater than 3) you will create either a rap, kids song, or any type of song to help you remember the parts of the brain. You will use the front page of your note packet as a guide.

- You must type the lyrics to the song on a separate sheet of paper

- Underline the part of the brain when you use it in your song/rap.

- Put all of your names on it.

- Have at least 15 parts of the brain

- You will present your song in front of class.

- Create a folder in the class share document.

- If you have an instrumental please have available on due date.

- The name of your groups folder should just the names of the people in your group.

- For an example click the below file.

What makes teens tick

Download the following article and then read and answer the questions into the same document you used for The Synaptic Gap.
The Brain part i
THe brain part ii
The Brain Diagram
Unit REview
Review
- Parts of the Neuron & Purpose
- Types of Neurons and Purpose
- All of the parts of the Nervous system and their function
- Parts of the brain and functions
- Lobes of the brain and their functions
- Left vs Right hemisphere and their functions
- Split Brain
- Ways to view the brains
- Broca's vs Wernicke's Area
- Aphasia


Powered by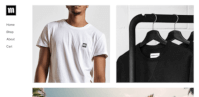 Create your own unique website with customizable templates.