Reading
Thematic Questions
1. What are the benefits and drawbacks to a "living Constitution"? As values in our society change, how must government change with it?
2. Describe the federalism as it exists in the United States. How do the levels of government share the balance of power?
3. How does government keep the balance between preserving the rights of individual and protecting the common good? What is more important in a society: liberty or security?
4. In what ways does the Constitution provide for peaceful resolutions to conflicts?
​5. Which Enlightenment thinker had the most significant impact on American political thought? Provide 2-3 reasons to support your answer.


Goal Sheet
Powerpoints
Powered by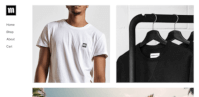 Create your own unique website with customizable templates.