Standards
CE.C&G.1.4
Analyze the principles and ideals underlying American democracy in terms of how they promote freedom.
CE.C&G.1.5
Evaluate the fundamental principles of American politics in terms of the extent to which they have been used effectively to maintain constitutional democracy in the United States.
CE.C&G.2.1
Analyze the structures of national, state, and local governments in terms of ways they are organized to maintain order, security, welfare of the public and the protection of citizens.
CE.C&G.2.2 Summarize the functions of North Carolina state and local governments within the federal system of government.
CE.C&G.2.4 Compare the Constitutions and the structures of the United States and North Carolina governments.
CE.C&G.2.5 Compare United States system of government within the framework of the federal and state structures as well as in how they relate with governmental systems of other nations.
CE.C&G.2.6 Evaluate the authority federal, state, and local governments have over individuals' rights and privileges.
CE.C&G.2.7 Analyze contemporary issues and governmental responses at the local, state, and national levels in terms of how they promote the public interest and/or general welfare.
CE.C&G.3.1
Analyze how the rule of law establishes limits on both the governed and those who govern while holding true to the ideal of equal protection under the law.
CE.C&G.3.3
Analyze laws and policies in terms of their intended purposes, who has authority to make them and how they are enforced.
CE.C&G.3.5
Compare jurisdictions and methods of law enforcement applied at each level of government, the consequences of noncompliance to laws at each level, and how each reflects equal protection under the law.
CE.C&G.3.8
Evaluate the rights of individuals in terms of how well those rights have been upheld by democratic government in the United States.
CE.C&G.5.2
Analyze state and federal courts by outlining their jurisdictions and the adversarial nature of the judicial process.
CE.C&G.5.3
Analyze national, state, and local government agencies in terms of how they balance interests and resolve conflicts.
CE.C&G.5.4
Explain how conflict between constitutional provisions and the requirements of foreign policy are resolved.
CE.C&G.5.5
Analyze the development and implementation of domestic and foreign policy by outlining opposing arguments on major issues and their efforts towards resolutions.
Reading
Thematic Questions
Delineate judicial activism and judicial restraint. What are the potential benefits and dangers of both.
​

Differentiate between the three types of judicial opinions. How can they influence precedent.
SUPREME COURT CASES PROJECT
Powered by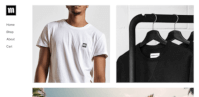 Create your own unique website with customizable templates.