Unit four- The Middle Ages
Goal Sheet- Due TBD
Medieval Webquest
With a partner you will complete the following WebQuest in a Google Doc.
-Go to drive.google.com and sign in
-Create a word document
-Title it Medieval Webquest-Your name/Partner's name
-Go to the right hand corner and click share
-Share document to ehuff@wcpss.net
-Be sure Mr. Huff has editing rights to your document.
-Copy and paste all of the questions into the Google Doc.
-Answer the questions using a red font and italicize your answers.
Mythbusting Links
Medieval Catholic Church






Major Events



Video Lessons
Watch each of these videos and take notes. Write down any questions you may have and we will discuss them in class.
Middle Ages I- Causes & Effects
MIddle Ages II- Manor Life (Coming Soon)
Middle Ages III- Power of The Church (Coming Soon)
MIddle Ages IV- The Crusades (Coming Soon)
Middle Ages V- The 100 Years war (Coming Soon)
Crusades Recruitment Poster
Your poster must:
•include a catchy headline to attract readers – larger print
•refer to at least 3 reasons to join/ fight (Be sure to include the ultimate goal of the crusades as one of your reasons)
•Include a year
•name who is recruiting
•incorporate at least two Crusades-related image
•use the entire paper
•use color
Crash Course videos
Powered by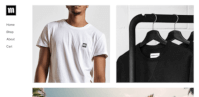 Create your own unique website with customizable templates.