Altered States of Consciousness-Test 10/30
Big Questions
:
What is consciousness? How might knowledge of consciousness help increase our quality of life?
States of Consciousness Objectives:
·
Discuss the different levels of information processing.
·
Describe the cyclical nature of sleep.
·
Discuss possible functions of sleep and the effects of sleep deprivation.
·
Identify and describe major sleep disorders.
·
Describe the normal content of dreams.
·
Discuss the possible functions of dreams as revealed in various theories.
·
Define hypnosis and discuss several popular misconceptions about hypnosis.
·
Discuss the controversy over whether hypnosis is an altered state of consciousness.
·
Discuss the physical and psychological effects of psychoactive drugs and state common misconceptions about addiction.
·
Describe the physiological and psychological effects of depressants, stimulants, and hallucinogens.
·
Discuss the biological, psychological, and social roots of drug use.
·
Describe the near-death experience and the controversy of the separability of mind and body and the debate between dualists and monists.
States of Consciousness Overview
Consciousness—our awareness of ourselves and our environment—can be experienced in various states. The Consciousness chapter examines not only waking consciousness, but also covers sleep and dreaming, daydreaming, fantasies, hypnotic states, drug-altered states, and near-death experiences.
Most of the terminology in this chapter is introduced in the sections on Sleep and Dreams and on Drugs and Consciousness. Among the issues discussed in the chapter are why we sleep and dream, whether hypnosis is a unique state of consciousness, and possible psychological and social roots of drug use.
flashcards-Due 10/23

Directions:

On the front of the note card write the term. On the back complete each of the

following three parts:

1.

Define the term.

2.

Write a logical and applicable sentence using the term. 3.

Write three other words that are synonyms of the term or draw a picture that illustrates the term.

1.

Circadian Rhythm

2.

Brain Waves (Beta, Alpha, Theta, & Delta)

3.

R.E.M./Paradoxical Sleep

4.

Insomnia

5.

Narcolepsy

6.

Sleep Apnea

7.

Night Terrors

8.

Manifest vs. Latent Content of Dreams

9.

REM Rebound

10.

Activation Synthesis Theory

11.

Information Processing Theory

12.

Psychoactive Drugs

13.

Tolerance vs. Reverse Tolerance

14.

Withdrawal

15.

Physical vs. Psychological Dependence

16.

Depressants

17.

Stimulants

18.

Opiates

19.

Hallucinogens

20.

Monism vs. Dualism

Questions-Due 10/30

Directions:

Answer the following study questions as you complete the assigned reading for this Unit. Answer in your own words with complete sentences and DO NOT copy word for word from the textbook.

1.

How many hours of sleep per night do you usually get? How many SHOULD you be getting? What are potential negative effects of sleep deprivation?

2.

Pick two of the sleep theories you think are most valid (are most likely true). Describe the two and explain why you chose each.

3.

Pick one sleep disorder that you, a family member, or a friend has, and describe it. How does this sleep disorder affect their life? (If you don't know anyone with a sleep disorder, pick one at random to describe and hypothesize at how it would affect their life.)

4.

What are two uses for hypnosis that have proven to be effective? What is one criticism regarding hypnosis? What are your personal thoughts on it?

5.

How often do you engage in daydreaming? What are the two most common themes of daydreaming? Does your daydreaming tend to match up with one of these themes?

6.

Think of your most memorable dream that you can remember. Using three (3) of the dream theories, describe each theory and then apply it to analyzing your dream as best you can.

7.

How do agonists differ from antagonists?

8.

What are the three main categories of psychoactive drugs? What are the main characteristics of each category? Cite at least one specific drug that falls under each category.

9.

There are two schools of thought when it comes to drug education. Some believe that we should not teach about drugs at all because students will be more likely to try them once they learn what they are. Others believe we should teach about drugs and focus on the negative effects since students will probably already know what they are. Evaluate which side you believe is better. Be sure to explain your reasoning.
Altered States video Project
Create a video from this unit that does at least one of the following:
• Describes various states of consciousness and their impact on behavior.
• Discusses the aspects of sleep and dreaming:
• stages and characteristics of the sleep cycle;
• theories of sleep and dreaming;
• symptoms and treatments of sleep disorders
• Describes historic and contemporary uses of hypnosis (e.g., pain control,
psychotherapy).
• Explains hypnotic phenomena (e.g., suggestibility, dissociation).
• Identifies the major psychoactive drug categories (e.g., depressants,
stimulants)
and classify specific drugs, including their psychological and physiological
effects.
• Discusses drug dependence, addiction, tolerance, and withdrawal.
• Identifies the major figures in consciousness research (e.g., William
James, Sigmund Freud, Ernest Hilgard).

20 pts---100% 15 pts---75% 10 pts---50% 5 pts-----25%
19 pts---95% 14 pts---70% 9 pts-----45% 4 pts-----20%
18 pts---90% 13 pts---65% 8 pts-----40% 3 pts-----15%
17 pts---85% 12 pts---60% 7 pts-----35% 2 pts-----10%
16 pts---80% 11 pts---55% 6 pts-----30% 1 pt------5%
0 pts-SEE ME!!!


- Assign roles
- The video must be at least 3 minute long but no longer than 5 minutes.
At least 3:30 minutes of solid content before bloopers if you choose to
do them.(5 pts)
o -1 pt for each 5 seconds over or under 3-5 minutes.
- Everyone in the group must appear and have a speaking part in the
video. (5 pts)
o The video must be made in 1080 HD LANDSCAPE.
o I MUST BE ABLE TO HEAR EVERYONE CLEARLY.
o -1 pt for each group member who does not have a speaking part and/
or does not appear.
- Be sure to include at least 10 vocabulary terms from this unit and show
a deep understanding of contents from this unit. (5 pts)
o -.5 pt for each vocab word missing and/or piece of inaccurate
information.
- Upload your video to YouTube making the privacy setting unlisted and
have the group leader email me the link. (5 pts)
o -2 pts for each start of the class period your video is late.

Some examples of apps and software to make your videos include: iMovie,
Windows Movie Maker, Movie Studio Video Maker by RABBIT, The link to your
video must be in my inbox by the start of your class on Tuesday, October 28,
2014.
After you watch the video
Now that you have watched the video and taken notes, you or you and partner will create a FREE website using
weebly.com
or
wix.com
about any drug you choose.
Come see me
once you decide which drug you want to create the website about. You may work individually or with a partner. No two groups can create a website on the same drug. FIRST COME FIRST SERVE. The website should not glorify the drug but be an informative website about the drug and the dangers of the drug. Different types of drugs can be found
here
. Your website should include the following:
What is the drug?
What is the history of the drug? (10 pts)
What schedule is it?(You may have to do some research) (10 pts)
What does the drug looks like? (10pts)
5+ slang(Street) names? (10 pts)
How is the drug taken? (10 pts)
5+ true short term effects (10 pts)
5+ true long term effects (10 pts)
10+ true additional facts (10 pts)
Resources/prevention programs that are available to help "kick the habit" (10 pts)
Bibliography APA format(10 pts)
**Once you complete your website copy link to actual website, create a QR Code by clicking
here
, click on URL, paste link, and click save, and then upload your QR Code
here
.
Review Material
Crash Course Videos
Powered by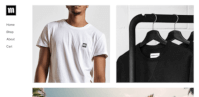 Create your own unique website with customizable templates.