Memory, Thinking, & Language- Test
| | |
| --- | --- |
| Recommended Flashcards | Questions Due TBD |
Your terms are as follows:
1. Memory
2. Short Term vs. Long Term Memory
3. Spacing Effect
4. Serial Position Effect
5. Rehearsal/Chunking/Mnemonic devices
6. Echoic vs. Iconic memory
7. Implicit vs. Explicit memory
8. Proactive vs. Retroactive Memory
9. Retrograde vs. Antegrade amnesia
10. Mood Congruent Memory
11. Phoneme vs. Morpheme
12. Overgeneralization
13. Linguistic Relatvity
14. Prototypes
15. Algorithms
16. Heuristics
17. Belief Perseverance
18. Functional Fixedness
19. Framing
20. Convergent vs. Divergent thinking




memory book due 5/17

You are going to create a memory book, you will need three sheets of computer paper to fold in half. You will have to think of nine memorable moments to write and illustrate. You need to create a title page and on the inside cover page you will need a table of contents and a 6-8 sentence paragraph explaining memory. Each page will be a memory from one of the categories below, you need to summarize each memory in paragraph form (6-8 Sentences) and then draw and color an illustration (or use pictures) for that memory. Your booklet should also have a beautiful and drop dead gorgeous cover. On the back cover you will need to illustrate the memory model.

You will need a memory for 9 of the following 10:


·

First vivid memory

·

Major Accomplishment

·

Memorable event

·

Vacation

·

Holiday

·

Birthday

·

School

·

Friends

·

Family

·

Any other memory that was unforgettable for you

This booklet will be due Monday. 11/24

1. Describe the three stage model of memory.
2. Why do primacy and recency effects occur?
3. Use the concepts of declarative and procedural memory to explain the famous patient H.M.'s amnesia.
4. Describe Ebbinghaus's "Curve of Forgetting" and the factors which contribute to forgetting.
5. Why are recovered memories and repression such controversial topics regarding memory?
6. What major roles do the hippocampus, cerebral cortex, thalamus, amygdala, and cerebellum play in memory?


ted talks
review material
| | |
| --- | --- |
| | click here to read assigned article |
The below outline was an outline I found online. I did not create it. You will only be responsible for what we covered in class and what is in your text book. You should be able to recognize (see what I did there?) the information pertinent to you.
crash course videos
Powered by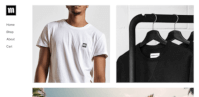 Create your own unique website with customizable templates.