Objectives
CE.PFL.1.1
Explain how education, income, career, and life choices impact an individual's financial plan and goals
CE.PFL.1.2
Explain how fiscally responsible individuals create and manage a personal budget that is inclusive of income, taxes, gross and net pay, giving, fixed and variable expenses and retirement
CE.PFL.1.3
Analyze how managing a checking and savings account contributes to financial well being
CE.PFL.1.4
Summarize how debt management and credit worthiness impact an individual's ability to become responsible consumers and borrowers
CE.PFL.1.5
Analyze how fiscally responsible individuals save and invest to meet financial goals
CE.PFL.1.6
Compare various investing strategies and tax implications for their potential to build wealth
​
CE.PFL.2.1
Explain how consumer protection law and government regulation contribute to the empowerment of the individual.
CE.PFL.2.2
Summarize various types of fraudulent solicitation and business practices.
CE.PFL.2.3
Summarize ways consumers can protect. themselves from fraudulent and deceptive practices
CE.PFL.2.4
Classify the various types of insurance and estate planning including the benefits and consequences.
CE.PFL.2.5
Summarize strategies individuals use for resolving consumer conflict.
Personal Financial Literacy Project
Reading
PowerPoints
Powered by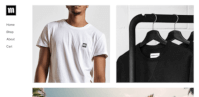 Create your own unique website with customizable templates.