Infomercial info
The greatest industrial Revolution movie ever made.
1.
What do the truffula trees symbolize?
2.
What does the Once-ler symbolize?
3.
Explain the significance of the Humming-fish and the Brown Bar-ba-loots.
4.
What is a thneed? What does a thneed represent?
5.
What or who is the Lorax? What does he represent?
6.
Why did the Once-ler invent the Super-axe-hacker?
7.
Why did the Swomee-Swans, Humming-fish, and Brown-ba-loots leave?
8.
What happened to the truffula trees?
9.
What did the Once-ler do with the last truffula seed? Why does he do this?
10.
What is the moral of the story and how does it apply to today?



Powered by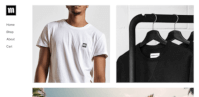 Create your own unique website with customizable templates.