Personality
the powerpoints for this unit can be found by clicking Below
1. Type A Personality
2. Type B Personality
3. Biofeedback
4. Psycholanalysis
5. Freud's Iceberg model
6. Psychosexual Stages
7. Defense Mechanisms
8. Repression
9. TAT Test



10. Rorschach Inkblots
11. Humanistic Perspective
12. Personality Inventory
13. Social-Cognitive Theory
14. Reciprocal Determinism
15. Learned Helplessness
16. Positive Psychology
17. Spotlight Effect
18. Self Serving Bias
Click here to take survey
Video Topic sign up click here_
Directions
Create an instructional/informational/skit/song(choose one) video on one aspect from the Personality unit.
(Psychoanalytic, Humanistic, Social Cognitive, Traits, Defense Mechanisms, Locus of Control, Learned Helplessness, Neofreudians, etc…)
-
Assign a group leader
-
The video must be at least 2 minute long but no longer than 3 minutes. (5 pts)
-1 pt for each 1 seconds over or under.



-
Everyone in the group must have a speaking part in the video. (5 pts)
-1 pt for each group member who does not have a speaking part.

The video must be made in 1080 HD LANDSCAPE.
I MUST BE ABLE TO HEAR EVERYONE CLEARLY
-
Be sure to give ample accurate information and explanation of your topic. (5 pts)
- 1 pt for each piece of inaccurate information.
- Upload your video to YouTube and add the link to the class Google Doc. (5 pts)
-2 pts for each start of the class period your video is late.
Powered by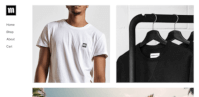 Create your own unique website with customizable templates.