World History- Today we created presentations about an assigned religion. You worked collaboratively and completed your group assigned portion of the presentation. Great job! Tomorrow we will present these and we will be taking our Unit 2 Test on World Religions. STUDY!
Psychology- Today we took our first test. They are looking great so far! Tomorrow we will start Unit 2-Biological Psychology. Make sure you bring headphones with you to class this week.

I hope everyone had a great day today! World History- I hope you enjoyed doing yoga and learning about Hinduism today in class. We also learned about Buddhism. Tomorrow we will look at Judaism, Christianity, and Islam. Psychology- Today we took a quiz and we continued watching Awakenings. Today you really showed me how engaged you can be in class discussions. Thank you for everyone participating in class today! Do not forget that tonight is parent night! I look forward to meeting all of your parents!
Powered by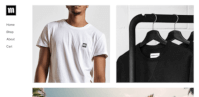 Create your own unique website with customizable templates.