Unit 1- Intro to Psychology, Five Waves, Seven Approaches, & Research Methods
​
Big Question: What makes psychology unique among other fields of study?
History of Psychology Objectives:
Define psychology and trace its historical development.
Briefly describe the different perspectives from which psychologists examine behavior and mental processes.
Identify some of the professional and research interests of psychologists.
Identify and explain the big issues in psychology.
Research Methods Objectives:
Describe the scientific method and the scientific attitude that facilitate the development of psychological theories.
Describe four methods psychologists use to observe and describe behavior systematically.
Discuss why correlations enable prediction but do not provide an explanation.
Describe the nature and advantages of experimentation and identify the elements of an experiment.
Discuss the ethics of experimentation and how psychologists' values influence their work.
Explain the problems of bias on rational thought.
History of Psychology Overview
​
Psychology's historical development and current activities lead us to define the field as the science of behavior and mental processes. This introduction discusses the development of psychology and the range of behaviors and mental processes being investigated by psychologists in each of the various specialty areas. In addition, it describes the six major perspectives from which psychologists work. This is followed by a description of three major issues that cut across psychology, including the stability of our traits, the rationality of our thoughts and actions, and the relative contributions of biology and experience to intelligence, personality, and behavior. It then provides an overview of the diverse sub-fields in which psychologists conduct research and provide professional services.
Research Methods Overview
The Methods of Study chapter explains the limits of intuition and common sense in reasoning about behavior and mental processes. To counteract our human tendency toward faulty reasoning, psychologists adopt a scientific attitude that is based on healthy skepticism, open-minded humility, and critical thinking. This chapter also explains how psychologists employ the research designs of description, correlation, and experimentation in order to objectively describe, predict, and explain behavior. The chapter concludes with a discussion of several questions people often ask of psychology, including why animal research is relevant, whether laboratory experiments are ethical, whether behavior varies with gender, and whether psychology's principles don't have the potential for misuse. This chapter introduces a number of concepts that will play an important role in later chapters. Make sure you understand the method of experimentation, especially the importance of control conditions and the difference between independent and dependent variables.
Required Reading
Annotate as you read.
Unit Packet
​Video Notes
​
TYPES OF PSYCHOLOGIST​
Video Permission Form
Review Material
Powered by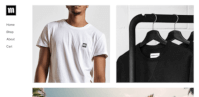 Create your own unique website with customizable templates.