World History: Today we learned how to date and to look at maps. Tomorrow we will jump right into the River valley civilizations AFTER we take a brief little quiz on Dating! Make sure you study!
Psychology: Today we covered the 5 waves of psychology and the 7 perspectives of psychology. Make sure you study tonight! We will have a quiz tomorrow on what was covered today!
Powered by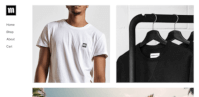 Create your own unique website with customizable templates.